Met Express Employee Recognized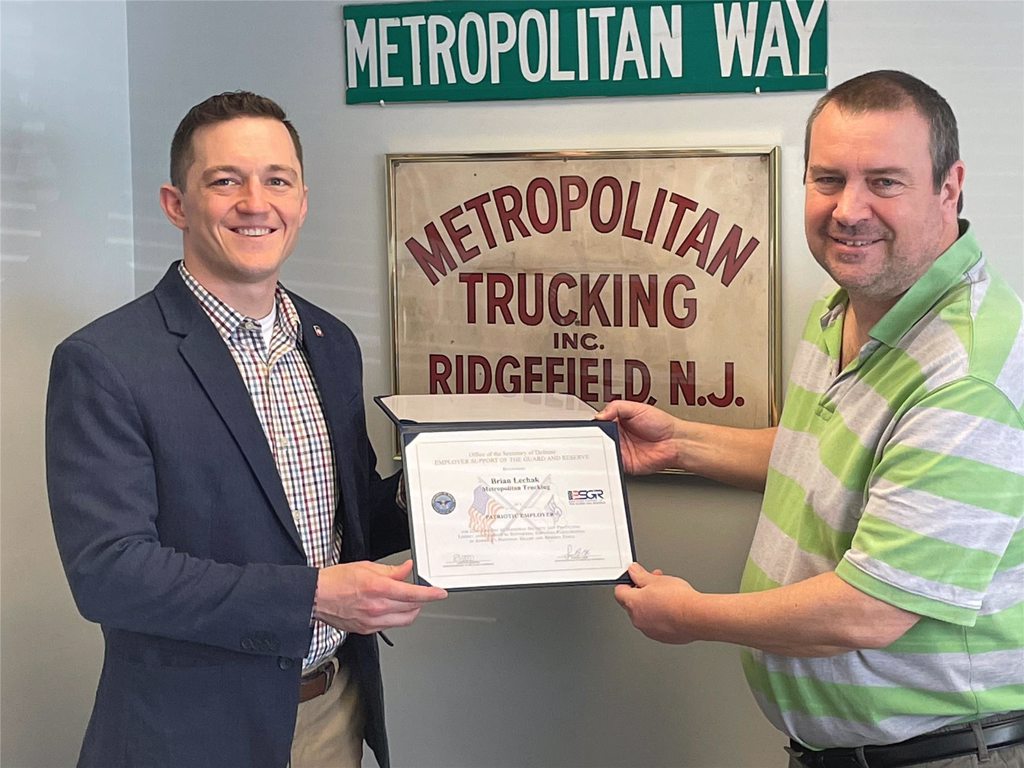 Brian Lechak-Driver Advocate was awarded the Patriot award by Chris Grill representing the Army National guard and the Dept. of Defense.

Brian was nominated by driver Josh Pabellon for this award, and Brian was chosen as the recipient because of Josh's essay about Brian and the support he has shown for Josh, the Army and Josh's duties to the National Guard. Brian was the outstanding supervisor recipient.

Congratulations to Brian on this very well deserved award.